My list of presidential candidate ~ Magical Wands
Currently, such is the "sorry state of affair" driven by Congress led UPA alliance that even "banana Republic" can be claimed as ideal benchmark for efficient governance. The presence of UPA government in Center may have even compelled many atheist to start believing in the presence of God, else how can one explain the Country, so vast and complex in nature, would have sustained this long, despite concentrated efforts of ulterior nincompoops in power circle to destroy India, its Institution and dent the potential bright present and future.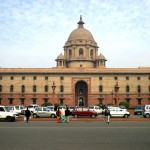 Coming back to reason for the blog, in the season, where every tom, dick, harry and harry's brother from UPA has generated fetish of proclaiming and also bringing out names to suggest Indian Presidential Candidate for 2012, and amidst the ugly mess created by both UPA-I and UPA-II,
I would like to bring out my own list of suggested Presidential candidate, whose only qualifications are 1. They are better than name suggested by Congress (although unofficially) and 2. They don't qualify (lrgally they qualify but not otherwise) to get the honour of 1st citizen of this great country.
 These current suggestions are self claimed and believed by many to be self-claimed magical wand or to say courier boy / girl of God to distribute goodness in this Pain and sick ridden world.
The UPA government had assured some kind of magical wand, to do away with all the problem of India in mere 100 days of its coming to power, however their calendar running at snail pace compared to India's time clock. So let's have our own magical wands as 1st citizen to help India being alleviated from its problem
1st Choice – Krupa hogi Nirmal baba ki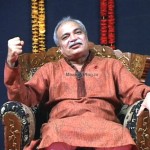 Nirmaljeet Singh Narula or Nirmal Baba is a self proclaimed Godman and spiritual leader known for his public discourses and has followers in some parts of India and Nepal through public samgam or Paid Televised shows. Who has his own unique style of resolving people's agony, pain and stress, that to without any special prayers.
Points in favour of Nirmal baba – Nirmal baba is accused to be fraud and has many cheating and other cases against him, a very big eligibility criterion in the current scenario with UPA at helm.
Possible scenario with Nirmal Baba as President–
Indian in Samagam of Baba at Raisina Hill: Baba is UPA govt ne inflation and corruption se desh ko barbaad kar diya hai
President Nirmal baba : aaj nashte mein kya khaya tha
Common citizen: baba, aaj meine aloo ke parathe khaye the chai ke saath
President Nirmal baba: kal se roj pasta khao lassi ke saath, KRUPA Hogi
Paul Dhinakaran is an Indian Christian evangelist and the Chancellor of Karunya University. He is the son of the evangelist D. G. S. Dhinakaran and runs the evangelist ministry Jesus Calls. He has a divine vision to heal millions of brokenhearted people through the matchless love and compassion of Jesus Christ.
Points in favour of Paul Dhinakaran's candidature – He belongs to minority Christian community (same as remote controller of ruling government), and talks like retard, but with pretentious compassion, necessity for mass appeaser to fool people. Also missionaries and seculars can also rally behind him.
Possible scenario with Paul Dhinakaran as President:
As President, Paul will have Daily prayers and no policy reform to get India out of mess
In deep pained compassion voice Paul will say "Dear Indians, Jesus loves you all, Don't be afraid of S&P ratings and reducing GDP growth, he is here to take away your sorrow and take you to in the world of Joy. From Head to toe, my Dear Indians Holy spirit is entering your body to give all the new ratings and growth"
3rd choice – Doosri Radha aka Ex IG D K Panda, From Uttar Pradesh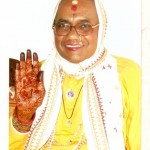 Clad in a sari or salwar suit, dupatta over his head, his solah shingaar complete right down to the nose-ring, Ex-IG D K Panda, the doosri radha is my third candidate. He got attracted towards the Divinity in 1991 through Gayatri Japa sadhana. Then, Lord Shri Krushna took him under His patronage and taught the lessons of Spirituality for about 12 years. Lord Shiva blessed him with Dhyana Yoga (Meditation) and handed him back to Lord Krushna. As per his own assertion – Now, I am not D. K. Panda any more, although this name continues for legal requirements. Now, I am the glorified wife/consort of Lord Krushna. I am Jagat Janani Durga, Parvati, Laxmi. I am also Krushna-swarup. I am the Lord Himself. I am God. The body is 'Radha-Madhava' vigraha. It is divine and pure"
Points in favour of Doosri Radha Candidature – Born in Orissa, and was Police Officer in Uttar Pradesh, hence, expect BJD and SP to rally their support along with yadav clan.
Possible scenario – Well what better than to have wife / consort of God as first citizen. She will do her .. umm his .. oh forget it, will do kirtan, and like a  brilliant wife, he/she/whatever will get all the work done from God to improve the situation of inflation, declining growth, international terrorism.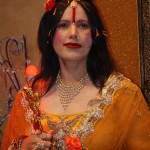 4th choice – Mamtamai Radhe Maa
Born in the Hoshiarpur district of Punjab to devout Sikh parents, Shri Radhe Maa was drawn strongly from an early age to Hindu temples dedicated to Lord Shiva and his consort Devi. She comes among her followers, gives "Divya Drashan" but wouldn't speak a word.  In her gathering there is just music (acceptable as against irritatingly chaotic noise provided by UPA and its allies)
Points in favour of Radhe MAA's candidature – Radhe MAA are women, same gender of remote control. She doesn't Speak most of the time, so best combination – Mute PM and Mute President, although she knows English, Hence Delhi lutyens will not have much problem in accepting her. Also, she is already experienced in looting and cheating people, as is accused.
Possible Scenario of Radhe Maa's Candidature –
Radhe Maa comes as per whims and fancies, she will never give a speech and she distributes token to anyone who comes to her blessings. She will just give her Personal blessings to get India out of from degraded pit where, UPA has forcefully dumped India's present.
Zakir Abdul Karim Naik is an Indian public speaker on the subject of Islam and comparative religion. He is the founder and president of the Islamic Research Foundation, a non-profit organisation that owns the Peace TV channel based in Dubai, UAE. Since Zakir Naik feels Osama bin laden was not a terrorist and also radical parasitical extremist element in Pakistan who nurses hatred against India are well beings doing job as per their faith, India will have no threat from terrorist, as if the previously mentioned scoundrels are not terrorist, then there is no one can be claimed to be terrorist, hence India will be safe country
Points in favour of Zakir Naik Candidature – He comes from minority community, Muslim, that's all one need to be to having blessing Majority Party in UPA and also from Samajwadi Party and many pseudo seculars will rally behind his candidature
Possible scenario – We will have sharia Law implemented, and thus democracy and pluralistic accommodative of other religions can take a hike, thus no political or religious riots, those who don't believe in Islam or idea propogated by Zakir Naik will be finished under his sharia law, and hence any alternate  / adverse idea or rebeliion can vamoosed from the scene
There will be many more eligible candidate with the criteria mentioned, suggestions are welcomed, if suggestions are acceptable and if time permits, shall be added with due credit given.