About Me
Rising Gladiator is accumulation of author (Jaymin Panchal) thoughts / opinion of Indian socio-political Issues, however not limiting to it.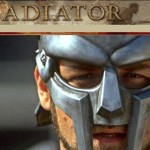 The blog welcome the readers to read and discuss issues mentioned over here. All comments will be published, unedited, even if criticism ( harsh one also), except for the troll comments, to hijack discussion or unrelated comments.
Jaymin Panchal (Author) is currently looking after socio-political platform Ek Aur Prayaas (http://www.ekaurprayaas.org) and has finance &research and events back ground. Supporter of right both economically and ideology wise.
Look forward to your comments / suggestion on the topic and otherwise. Thanks